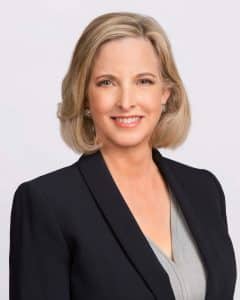 Marlys Mulkey brings the nuts and bolts of the real estate industry to Richmond Realty. Formerly with prestigious Briggs Freeman Sotheby's International Realty in the Dallas/Fort Worth market and on a small team that produced over $35 million in sales in 2015, Marlys delivers the real estate experience and expertise that clients trust.
Her extensive background in public speaking, writing, teaching and event planning and coordination provide Marlys with remarkable communication skills that serve her real estate clients well.  With vast knowledge in marketing homes at every price point, Marlys advises clients on how to effectively prepare to list their homes. She also understands how to successfully market those properties locally and globally. Her deep conviction to always place the client first and to serve clients to the best of her God-given ability drives Marlys to achieve outstanding results for every client. Possessing strong attention to details and a voracious work ethic, Marlys's efficiency and superb organizational skills allow her to remain on top of every aspect of every transaction. Her "go the extra mile" attitude offers clients great comfort and creates a smoother process for buyers and sellers.
In February 2017, Marlys Mulkey was named one of the 2017 Influential Women in Business by ReviewIt Magazine.
Together with her future son-in-law and business partner, Zach Richmond, in Richmond Realty with RE/MAX The Woodlands & Spring, their combination of backgrounds and skills form an organic team that offers a wholistic approach to real estate. Focused on specific client needs, they list properties with the goal of achieving the greatest sales price in the shortest amount of time. Regarding buyer clients, Richmond Realty takes into consideration the neighborhoods, schools, location, price range and home criteria to best suit the new homeowners' interests. Marlys's and Zach's community involvement is also a huge asset to their clients as they help them assimilate in the area and build personal and business relationships. Marlys adds value to her clients by demonstrating:
Real Estate Expertise at Every Price Point
Excellent Communication Skills
Great Ability to Listen and to Execute
Superb Negotiating Prowess
High-Level Efficiency and Work Ethic
Strong Capacity to Empathize and Relate to Clients
Exceptional Attention to Detail
Huge Passion to Serve Others
Upscale Marketing Strategies and Products
In addition to her work, Marlys enjoys spending time with her son and daughter-in-law, Ryan and Jin in New York, her daughter and soon to be son-in-law, Rachel and Zach, and her daughter, Mary, who is currently attending college. Marlys also loves cuddling with her two miniature rescue poodles, Pierre and Zoe, and she is a huge sports fanatic. Marlys's hobbies include cooking, baking, reading, working out at the gym and hanging out with friends. To get the stellar client service you deserve when buying your next home or selling your existing home, contact Marlys today!