Who is Richmond Realty Group?
Whether you are a first-time homebuyer, an experienced homeowner, you need a realtor that you can trust. At Richmond Realty Group, we place the needs and desires of our clients first. We work with and for our clients to find their dream homes and to establish roots in the community.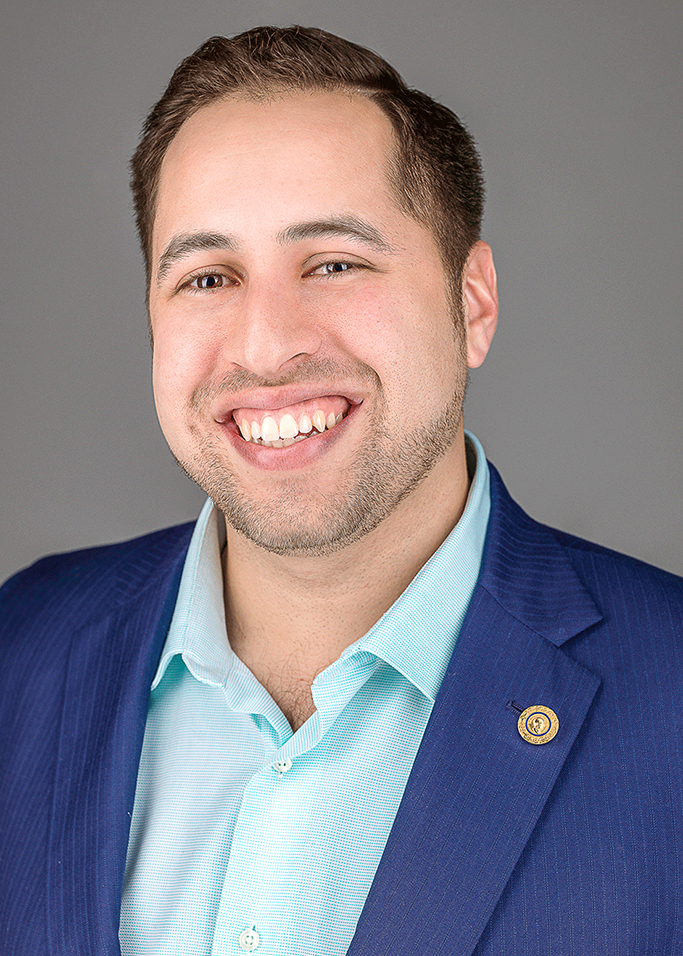 Born and raised in The Woodlands, Zach Richmond's life and experiences are particularly well-suited for a career in the real estate industry. Having attended The John Cooper School and graduating from Baylor University in 2010 with a double major in Accounting Information Systems and Entrepreneurship, Zach returned to The Woodlands in 2011 to work as a commercial real estate lender with Woodforest National Bank. Exceptional at his craft, Zach became a top producer originating over $90 million in new loans. Zach's education, lending background, depth of local knowledge and penchant for client service enable him to excel as a residential and commercial real estate professional and to always exceed expectations.
As a partner with his mother-in-law, Marlys Mulkey, of Richmond Realty Group, Zach employs his vast understanding of the community to assist his clients in finding homes perfectly suited for their needs. Beyond that, awarded 2 years in a row the prestigious 2016 and 2017 Diplomat of the Year by The Woodlands Chamber of Commerce, Zach utilizes his extensive connections to help clients build personal and business relationships in the local community that make this area a true home.
In his spare time, Zach enjoys playing golf with his wife, Rachel, and playing basketball with friends. Zach and Rachel are both sports enthusiasts and spend time watching various sporting events. Together, they have fun with Lucy – the miniature poodle that they rescued. Zach loves listening to music and carrying out his passion for serving the local community.
Rooted locally and rich in community, Zach is involved with and holds positions in the following organizations:
Board Member for The Yes to Youth- Montgomery County Youth Services (MCYS)
Board Member and Secretary of The Rotary Club of The Woodlands
President of The Woodlands Rotary Club 2022-2023
Board Member for The Woodlands Area Chamber of Commerce
Vice-President & Board Member of Freeman Foundation for Neurological Disease Research
Member of George's Coffee Club
Member of Leadership Montgomery County Alumni
Past Chairman of the Board for The Yes To Youth - Montgomery County Youth Services (MCYS) 2021-2022
2018 HAR 20 under 40 Rising Stars in Real Estate
Leadership Montgomery County (LMC) Graduate - Class of 2018
Houston's 2017 Rising Star in Real Estate by the Houston Real Producers
2017 Montgomery County Do-Gooder of the Year by PR Luxury Media/ReviewIT Magazine
2017 Diplomat of the Year by The Woodlands Chamber of Commerce
2016 Diplomat of the Year by The Woodlands Chamber of Commerce
Member of the Woodlands Area Economic Development Partnership (EDP)
Diplomat for The Woodlands Area Chamber of Commerce
Member of the Interfaith Young Professional
Young Professionals Ambassador for The Woodlands Chamber of Commerce
Former Board Member of the Woodlands Family YMCA
Former Board Member of the John Cooper Alumni Association
Former Advisory Board Member for Lone Star College – Small Business Development Center
Former Board Member of the Montgomery County American Cancer Society
Leadership Montgomery County Master Class Member 2022-2023
Marlys Mulkey brings the nuts and bolts of the real estate industry to Richmond Realty. Formerly with prestigious Briggs Freeman Sotheby's International Realty in the Dallas/Fort Worth market and on a small team that produced over $35 million in sales in 2015, Marlys delivers the real estate experience and expertise that clients trust.
Her extensive background in public speaking, writing, teaching and event planning and coordination provide Marlys with remarkable communication skills that serve her real estate clients well.  With vast knowledge in marketing homes at every price point, Marlys advises clients on how to effectively prepare to list their homes. She also understands how to successfully market those properties locally and globally. Her deep conviction to always place the client first and to serve clients to the best of her God-given ability drives Marlys to achieve outstanding results for every client. Possessing strong attention to details and a voracious work ethic, Marlys's efficiency and superb organizational skills allow her to remain on top of every aspect of every transaction. Her "go the extra mile" attitude offers clients great comfort and creates a smoother process for buyers and sellers.
In February 2017, Marlys Mulkey was named one of the 2017 Influential Women in Business by ReviewIt Magazine.
Together with her future son-in-law and business partner, Zach Richmond, in Richmond Realty, their combination of backgrounds and skills form an organic team that offers a wholistic approach to real estate. Focused on specific client needs, they list properties with the goal of achieving the greatest sales price in the shortest amount of time. Regarding buyer clients, Richmond Realty takes into consideration the neighborhoods, schools, location, price range and home criteria to best suit the new homeowners' interests. Marlys's and Zach's community involvement is also a huge asset to their clients as they help them assimilate in the area and build personal and business relationships. Marlys adds value to her clients by demonstrating:
Real Estate Expertise at Every Price Point
Excellent Communication Skills
Great Ability to Listen and to Execute
Superb Negotiating Prowess
High-Level Efficiency and Work Ethic
Strong Capacity to Empathize and Relate to Clients
Exceptional Attention to Detail
Huge Passion to Serve Others
Upscale Marketing Strategies and Products
In addition to her work, Marlys enjoys spending time with her son and daughter-in-law, Ryan and Jin in New York, her daughter and soon to be son-in-law, Rachel and Zach, and her daughter, Mary, who is currently attending college. Marlys also loves cuddling with her miniature rescue poodle, Zoe, and she is a huge sports fanatic. Marlys's hobbies include cooking, baking, reading, working out at the gym and hanging out with friends. To get the stellar client service you deserve when buying your next home or selling your existing home, contact Marlys today!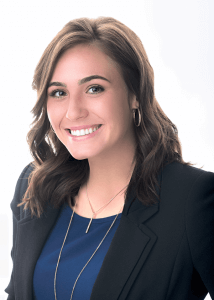 Everything is bigger here in Texas, including Aleisha Zapata's southern charm. Just your typical southern girl born and raised in Montgomery County, she received her associate's degree from Lone Star College, shortly after that she obtained her Texas Real Estate license. Aleisha's southern roots and family values are what set her apart from others in the industry. She has a genuine passion for the real estate industry and believes that honesty and integrity are the golden standards for superior client service.
Aleisha plays a critical role as the Transaction Manager for The Richmond Realty Group, her keen attention to detail and ability to handle multiple deadlines are among her shining talents. As this group represents a wide range of clientele all over the state of Texas, Aleisha brings unity, professionalism, with a tireless work ethic to the team. She's a natural and is thriving with desired opportunities that have brought her growth and experience in developing the ability to fulfill many different roles during the transaction process.
Not only is she earning a reputation for her integrity, and professionalism, she flourishes on the daily fast-paced atmosphere to make sure everything is on track, organized, and running smoothly putting clients at ease. Aleisha is passionate about helping clients navigate the often-challenging waters of the home renting, buying, and selling process, resulting in finding her clients the right house at the right time. Whether it's seeking to rent, purchase, or sell your residential estate, she has the experience and expertise to meet and exceed your expectations from start to finish.
She has a desire to build lasting relationships with her clients by providing a personable approach aiming to make the real estate process a seamless process. Aleisha's other interests are traveling as it broadens the mind, cooking good food, and having a sip of fine wine. Of course, both should always be done with great company with her husband Trey, her family, and their two dogs Faye and Penny.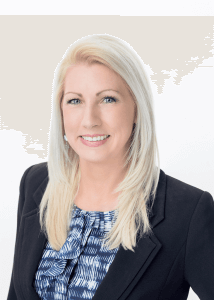 Heather Gable is a Certified Professional Stager and Real Estate Agent who works exclusively with the Richmond Realty Group to help give each listing visual appealing and universally attractive.
Possessing a creative flair and extreme passion for home design and décor, Heather thoroughly enjoys using her creative talent and strategy skills to successfully market a home for showings to prospective buyers, while at the same time making the process as easy and effortless as possible for sellers.
Heather believes there is nothing better than having your God-given gifts and passion collectively meet with your career, and she loves sharing her abilities to benefit and help others. Building strong relationships is an important principle in serving her team and clients well. With the servant's heart, she is dedicated to joining the foundation of authentic business practices and lasting connections for years to come.
She has lived in the Spring area all of her life and is enthusiastic about highlighting the beauty of the area which she calls home. Heather married her high school sweetheart, Constable Ryan Gable, in 1995 and they have a son and a daughter. She and Ryan are avid supporters of the St. Jude's Research Hospital and St. Baldrick's Foundation which are both dedicated to childhood cancer.
She truly appreciates the dynamic of the teamwork at the firm, and how each person supports and continues to learn from each other.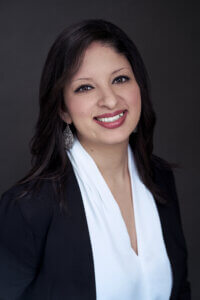 With a huge servant's heart and a wealth of experience in the real estate field, Ruby Rojas decided to join Richmond Realty as an agent following her experience with the team as a client herself. Marlys Mulkey was the selling agent for the Spring-based home Ruby and her husband were purchasing. A sincere bond was quickly formed, and a friendship blossomed. Ruby was so impressed by the care and professionalism of the entire team at Richmond Realty Group that she was inspired to become a part of it.
Ruby brings nearly a decade of experience in commercial leasing, apartment locating, property showings, and property management services within corporate offices. This Texas began working in real estate at a young age, gaining experience in every facet she could. Along the way, she earned a Texas Real Estate license to further her career. Her territories have vastly spanned every corner of the Greater Houston area as well as Galveston. She is diligent about becoming familiar with the areas of town she represents, getting to know the community, the school district, and even local law enforcement.
With a passion for helping people find their perfect home perhaps their dream home, Ruby builds quality relationships as she exudes authentic enthusiasm and dedication toward each client experience. The values embraced by the team at Richmond Realty are in line with his own. As a dedicated wife and mom of four children, family is of utmost importance to her, as is service to others and the community. Ruby is bilingual in English and Spanish. When she is not working, she treasures spending time with her family and enjoys traveling and any activities related to warm weather, especially the beach during the summertime!
Theresa Wagaman is a Texas-native, realtor and community ambassador who has dedicated two decades to serving clients in the state's dynamic real estate market. With a passion for helping people achieve their dreams of homeownership, Theresa has honed her skills as a professional representative for buyers and sellers, working tirelessly to ensure her clients receive top-notch service and results.
A resident of The Woodlands and Montgomery County since 2004, Theresa has an in-depth understanding of the local market, which she leverages to guide her clients through every step of their real estate journey. She has a reputation for being a fierce negotiator and a strategic thinker, always looking for ways to help her clients get the best value for their money.
As a community ambassador, Theresa is committed to making a positive difference in the lives of those around her. She volunteers her time and resources to various charitable organizations and community initiatives, including local schools and non-profits. Her passion for helping others and her unwavering dedication to her clients have earned her a solid reputation as a trusted and respected professional in the Texas real estate community.
Theresa is an avid reader, sports fan, and outdoor enthusiast. When she's not working, she can often be found exploring new hiking trails, reading the newest business book or autobiography, or trying out the latest restaurants in her hometown. She is also a devoted animal lover and has two rescue dogs of her own.
Whether you're buying or selling a home in Texas, you can count on Theresa Wagaman to provide you with the expert guidance and top-notch service you deserve. Reach out to her today to learn more about how she can help you achieve your real estate goals.
Affiliations:
Member of The Woodlands Area Chamber of Commerce | Member of National Association of Realtors|Member of Texas Association of Realtors | Member of Houston Association of Realtors | TREPAC  | Texas Association of School Boards | George's Coffee Club | Member of REBAC | Montgomery County Association of Businesswomen |Leadership Montgomery County Class of 2021 | Network in Action, 2020 | Graduate Texas Realtor Leadership Program 2015
Membership organizations:
Realtor Associate, Richmond Realty, The Woodlands, US Present | YMCA Advisory Board of Directors, Present |BHSP Community Task Force, Program Committee, Present | HAR Government Affairs Advisory Group, Present | BHSP Community Task Force, Program Committee, Present | Talk Saves Lives Presenter, Present | National Charity League, Inc. Bluebonnet Chapter, 2021 | The Woodlands HS PTO President, 2021 | TREPAC Political Involvement Committee Appointee, 2020 | Village Events Chairman and Community Liaison | Montgomery County Women's Council of Organizations, President 2019 | The Woodland HS PTO Programs Chair, 2018 | McCullough PTO President, 2018 | Alden Bridge Village Association, 2017
Talk with us!
we'd be happy to help with any of your real estate needs!