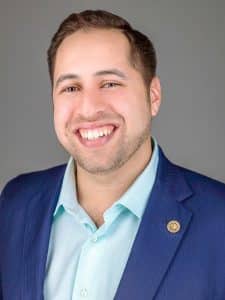 Born and raised in The Woodlands, Zach Richmond's life and experiences are particularly well-suited for a career in the real estate industry. Having attended The John Cooper School and graduating from Baylor University in 2010 with a double major in Accounting Information Systems and Entrepreneurship, Zach returned to The Woodlands in 2011 to work as a commercial real estate lender with Woodforest National Bank. Exceptional at his craft, Zach became a top producer originating over $90 million in new loans. Zach's education, lending background, depth of local knowledge and penchant for client service enable him to excel as a residential and commercial real estate professional and to always exceed expectations.
As a partner with his mother-in-law, Marlys Mulkey, of Richmond Realty Group at RE/MAX The Woodlands & Spring, Zach employs his vast understanding of the community to assist his clients in finding homes perfectly suited for their needs. Beyond that, awarded 2 years in a row the prestigious 2016 and 2017 Diplomat of the Year by The Woodlands Chamber of Commerce, Zach utilizes his extensive connections to help clients build personal and business relationships in the local community that make this area a true home.
In his spare time, Zach enjoys playing golf with his fiancée, Rachel, and playing basketball with friends. Zach and Rachel are both sports enthusiasts and spend time watching various sporting events. Together, they have fun with Lucy – the miniature poodle that they rescued. Zach loves listening to music and carrying out his passion for serving the local community.
Rooted locally and rich in community, Zach is involved with and holds positions in the following organizations:
Board Member for the Montgomery County Youth Services (MCYS)
Board Member of The Rotary Club of The Woodlands – overseeing all youth services, including five high school Interact Clubs and one college Rotaract Club
Board Member for The Woodlands Area Chamber of Commerce
Board Member of the Woodlands Family YMCA
Board Member of The Glade Arts Foundation
Board Member of the John Cooper Alumni Association
2017 Diplomat of the Year by The Woodlands Chamber of Commerce
Houston's 2017 Rising Star in Real Estate by the Houston Real Producers
2017 Montgomery County Do-Gooder of the Year by PR Luxury Media/ReviewIT Magazine
2016 Diplomat of the Year by The Woodlands Chamber of Commerce
Member of the Woodlands Area Economic Development Partnership (EDP)
Leadership Montgomery County (LMC) Graduate - Class of 2018
Former Advisory Board Member for Lone Star College – Small Business Development Center
Former Board Member of the Montgomery County American Cancer Society
Diplomat for The Area Woodlands Chamber of Commerce
Member of the Interfaith Young Professional
Young Professionals Ambassador for The Woodlands Chamber of Commerce
Member of Cynthia Woods Mitchell Pavilion Partners
Member of Commercial Real Estate Association of Montgomery County